Looks like the city of Brantford, Ontario was collectively holding its breath! You can read the lead-up article on the
Brantford Expositor
[/b], Brantford's local newspaper.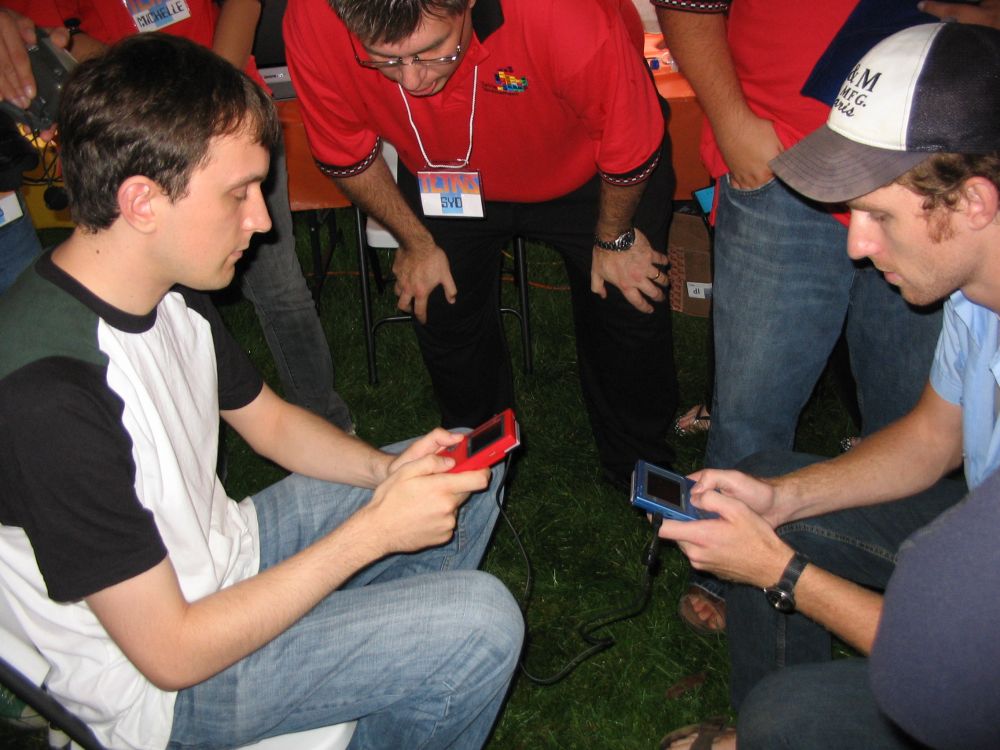 Eric Taylor & Matt Dafoe Fighting For the Top Spot!
It is tentative and subject to final Guinness Book of World Records approval, but MTBS is proud to report that a world record has been set for the most participants in a Tetris Tournament. The top three players and scores were:
1. Eric Taylor - 1,295,822
2. Matt Dafoe - 439,522
3. Sean Pajot - 422,954
A formal release will go out once the results are official. Yours truly scored a modest 12,475 points, though I would have done much better had Tetris been rendered in TRUE 3D! Congratulations go out to the Personal Computer Museum and all the sponsors and volunteers who made this event possible.
What made this event work most of all was the community involvement. The Personal Computer Museum was recently recognized as an official part of the community, and is an official charity. Even the town crier made an appearance for the Tetris event, and pictures are forthcoming.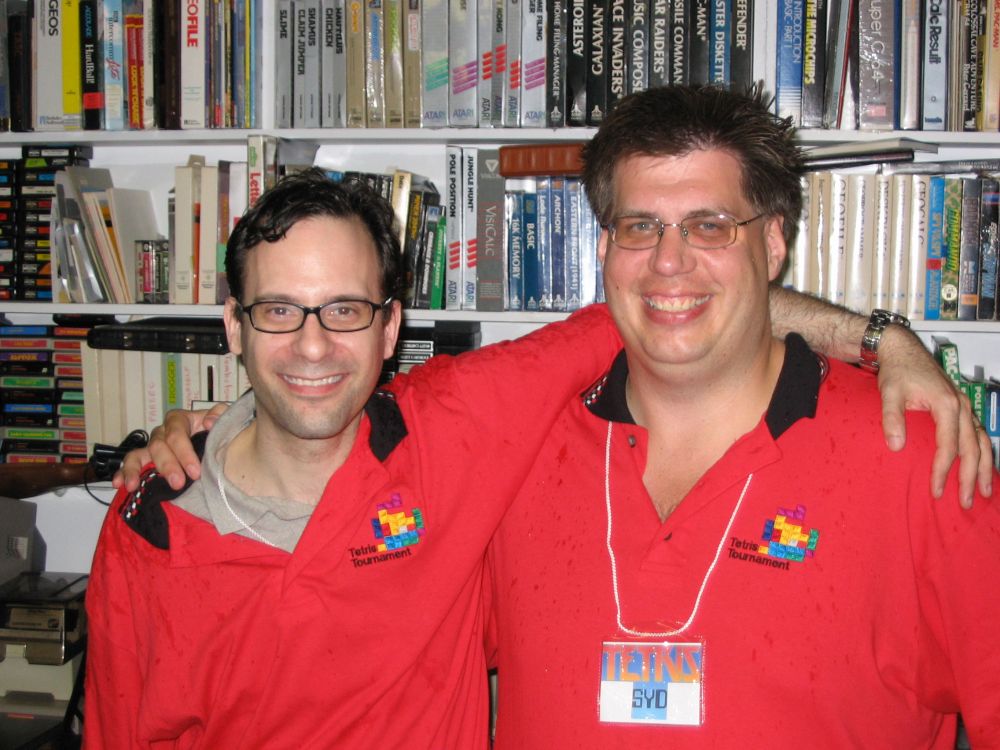 Neil Schneider (left) President & CEO of Meant to be Seen,
Syd Bolton, Curator of the Personal Computer Museum (right)
Speaking of 3D, MTBS was on-hand demonstrating modern stereoscopic 3D solutions to all the participants, and it was a very big hit. With the iZ3D 22" monitor and TDVisor prototype to choose from, astute gamers were playing Crysis, Unreal Tournament 3, Oblivion, STALKER, and Star Trek Legacy to name just a few. The consensus? PURE AMAZEMENT!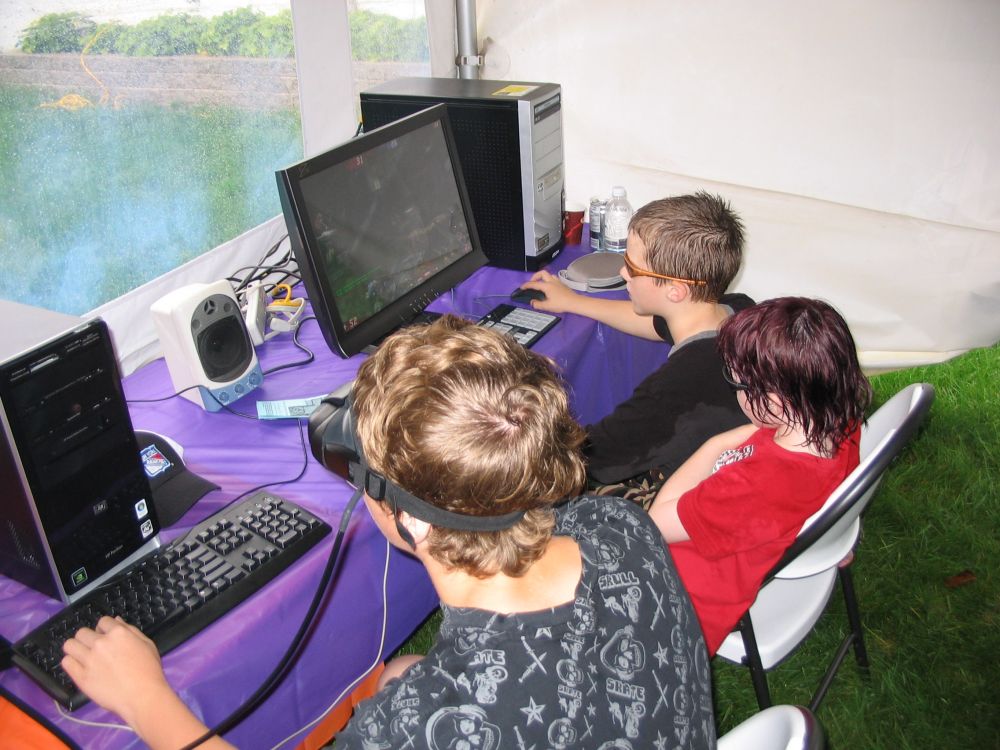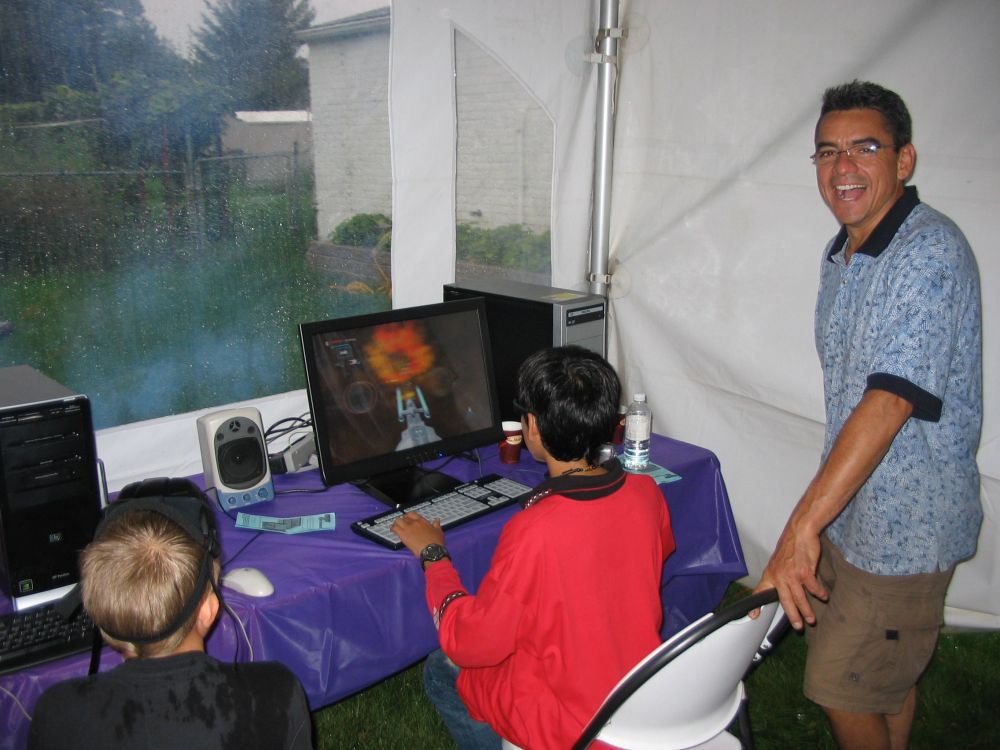 A lot of 3D enthusiastic kids, and one super enthusiastic parent with
an iZ3D 22" 3D Monitor and a TDVision Prototype Head Mounted Display!
When asked if there was a preference between the two solutions, attendees couldn't nail down a favorite. When one of the parents was asking about pricing, I think he was shopping for himself more so than his kids!
Perhaps most amazing was we had the disadvantage that the sky light was behind the monitor and interfering with the monitor's 3D effectiveness, but no one seemed to mind, and the kids had to be politely pried away from the iZ3D and TDVisor so others can try. This technology really is
Meant to be Seen
.
Read full article...