Nielson has received some headline space by
putting out a study
of what consumers think of 3D.  Here are their key findings:
57% of viewers thought that 3D television made them feel like they were "part of the action", and 48% described 3D as making them feel more engaged with what they were watching.  Almost half of the consumers studied (47%) said that 3D television would encourage them to watch programs they normally wouldn't.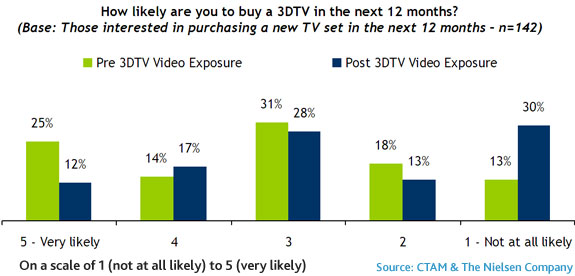 Unfortunately, this is the graph that is getting the most headline space!
Read full article...