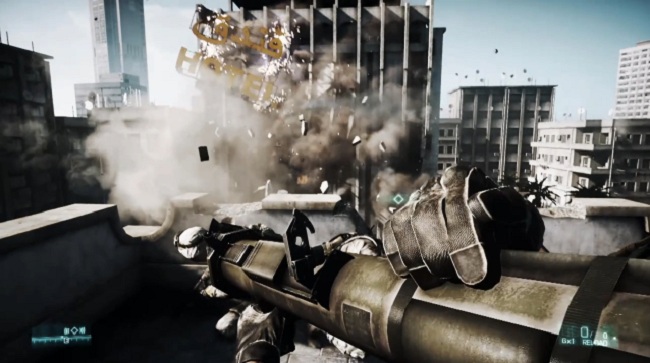 Looks like Battlefield 3 is finally adding some REAL stereoscopic 3D support...though DICE still has work to do (which we will get into via a formal review).  For now, DICE has included some new 3D console commands in their latest patch:
renderdevice.stereoconvergencescale
renderdevice.stereosoldierzoomconvergencescale
The "renderdevice.stereoconvergencescale" command determines your convergence for the overall scene.  The higher the number, the more out of the screen the game will seem.  I found that based on the maximum depth settings (the stereo setting in the game itself), 2.5 to 5.5 gave a reasonable range of out of screen effects.  A good test is to walk towards a tree or a protruding object as described in
MTBS' 3D Settings Guide
to find the mix that is right for you.  We don't know what the numeric range limits are with this configuration option, but things will definitely get too uncomfortable before they are reached!
Read full article...