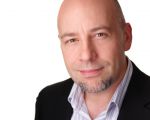 "I'm excited about an open, ubiquitous social metaverse. Getting there means solving a whole lot of interesting problems through long-term cooperative efforts. I'm delighted to help an organization like The ITA that's focused not on a single company's success, but on the success of the entire industry and ecosystem." – Dr. Michael Capps
Now THIS is a welcome vote of confidence.
Read full article...