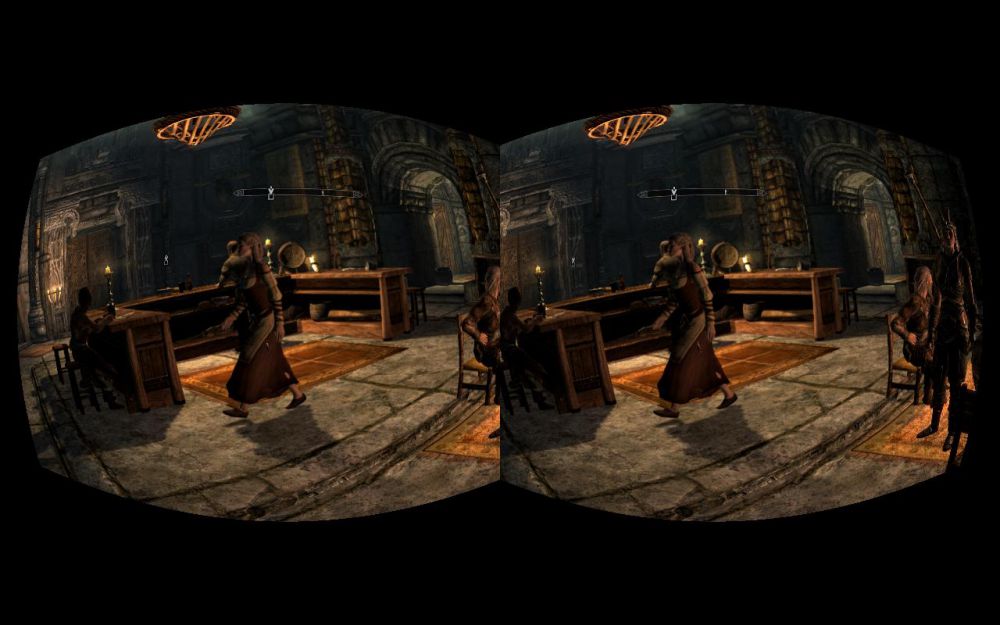 This picture should say it all. 
Version 2.0.0.1 of Vireio Perception
fixes the following problems with Skyrim:
MOST of the interior shadows have all been FIXED.
There was a strange shadow clipping error in each eye when you got very close to objects or certain textures.  This has been FIXED.
Fog and mist head tracking rotation errors are FIXED.
There is a default GUI 3D Depth setting to make it easier to read.
Yes, we still have more work to do - but Skyrim should definitely be more playable now in true 3D form.
Read full article...