By Brendan Byrne
Between Facebook's investment in Oculus, Google's (Alphabet) stepping up of VR content on YouTube and a number of other efforts including by Pornhub to provide fresh virtual reality content, it's pretty clear that the technology is moving forward rapidly and not going anywhere. You, however, can go to Mars with with a new VR offering by Fusion and Nvidia this fall.
Read
more
Read full article...
_________________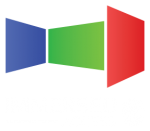 - Non-profit, non-partisan.
- Features user contributed education sessions, blogs, and content.
- Safe to interact, registration requires formal non-disclosure agreement. Membership list is equally confidential.
- Open to all except press. People can join as individuals or companies.
- People say the industry needs to get together and learn from one another.
This is our chance.