Patch-maker tells Ars breaking DRM is only way to add Vive support to Rift games.
By Kyle Orland
On Friday, an Oculus Runtime update blocked a fan-made workaround that had let HTC Vive owners play Rift-exclusive software. At the time, Oculus said the update wasn't targeted at the workaround; it was instead an attempt "to curb piracy and protect games and apps that developers have worked so hard to make." Now, though, Oculus' move has encouraged the patch's developer to break Oculus' digital rights managements entirely, potentially opening VR software up to piracy as well as hardware freedom.
Read
more
Read full article...
_________________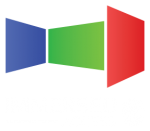 - Non-profit, non-partisan.
- Features user contributed education sessions, blogs, and content.
- Safe to interact, registration requires formal non-disclosure agreement. Membership list is equally confidential.
- Open to all except press. People can join as individuals or companies.
- People say the industry needs to get together and learn from one another.
This is our chance.