By Julian Horsey
IKEA has today unveiled a new IKEA VR Experience it has created to help its customers design their new kitchens. Using the newly launched HTC Vive virtual reality headset which has been designed in conjunction with Valve and has today launched being shipped to those who have already pre-ordered the hardware.
The IKEA VR kitchen design application has been created by the French design team at Allegorithmic and harnesses the power of the Unreal Engine 4 games engine which has been created by Epic Games.
Read more
Read full article...
_________________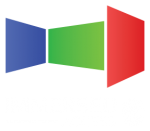 - Non-profit, non-partisan.
- Features user contributed education sessions, blogs, and content.
- Safe to interact, registration requires formal non-disclosure agreement. Membership list is equally confidential.
- Open to all except press. People can join as individuals or companies.
- People say the industry needs to get together and learn from one another.
This is our chance.