By Chad Sapieha
Virtual reality headsets may not be in many consumers' hands quite yet, but with PlayStation VR bundle pre-orders starting this week – adding to the existing pre-order frenzy over Oculus Rift and HTC Vive hardware – the competition for VR marketshare is well and truly underway.
The question I'm most interested in, however, is how many people (beyond those curiously loud VR evangelists I hear barking through social media) will be willing to dig deep enough into their pockets to become part of this new technology's initial wave?
Read more
Read full article...
_________________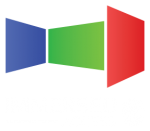 - Non-profit, non-partisan.
- Features user contributed education sessions, blogs, and content.
- Safe to interact, registration requires formal non-disclosure agreement. Membership list is equally confidential.
- Open to all except press. People can join as individuals or companies.
- People say the industry needs to get together and learn from one another.
This is our chance.