Microsoft 3D desktop with Kinect concept revealed
Get ready for your jaw to drop
By Marc Chacksfield
Microsoft may be currently prepping Windows 8
http://www.techradar.com/news/software/operating-systems/hands-on-windows-8-review-1025259
for the world, but it has still found time to allow all of us a peak at what is to come in the near future, showing off a 3D desktop concept which uses Kinect functionality.
Shown off at its TechForum, the bods at Microsoft Research explained that the 3D-enabled desktop uses a see-through Samsung OLED screen and a Kinect sensor – combined they create a virtual desktop that can be controlled by swipes and gestures.
Read the whole story
here.
Read full article...
_________________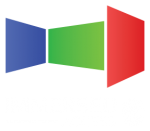 - Non-profit, non-partisan.
- Features user contributed education sessions, blogs, and content.
- Safe to interact, registration requires formal non-disclosure agreement. Membership list is equally confidential.
- Open to all except press. People can join as individuals or companies.
- People say the industry needs to get together and learn from one another.
This is our chance.