Haven't been here for a while, but I have started to get interested 3D again.
I even found my old 3D stereo glasses, but because the technology has gone forward, I have PC which Graphics card has 2 HDMI ports and the glasses have VGA ports. (see the pic).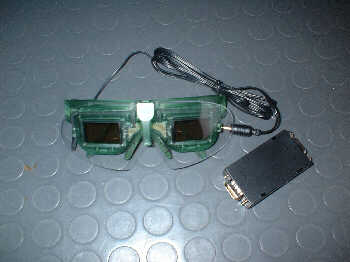 So is there possibly another way to connect the glasses or do I have to buy completely new one?
Been using that old style red/blue paper glasses to get used to 3D again and I'm starting to get sick with wrong colors.
The screen I use is still the same I used last time so it will work with it.