By Neil Schneider
The S-3D Gaming Alliance and its partners are pleased to reveal the preliminary results from The 2010 U-Decide Initiative.  Here are some key features:
Data collected from July 7th to October 1st, 2010
Purposely targeted to gamers (console & PC)
1,169 respondents (735 traditional 2D gamers that don't own 3D equipment, 434 experienced stereoscopic 3D gamers that do)
These preliminary results are 100% based on the 2D gamer portion to avoid skewing.
This is a tiny sampling of the data collected.  A full report will be released in November, 2010.
75% of respondents are based in North America, 15% are from Europe, and the remaining 10% span the world.
According to the Entertainment Software Association, over 50% of adults play video games.
3D Glasses or NO 3D Glasses?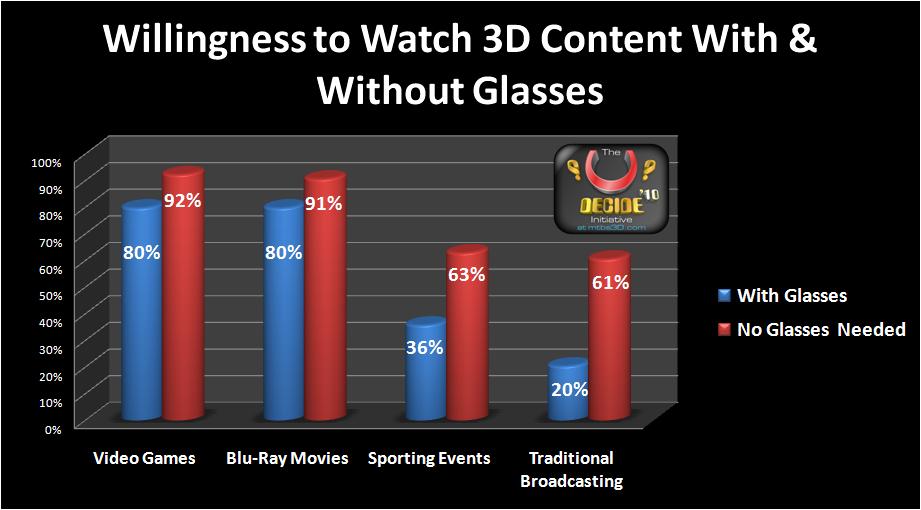 While pundits and general interest 3D studies are all up and arms about the need for glasses-free technology, these statements continue to go unfounded among gamers.  According to traditional 2D gamers who don't yet own 3D equipment of their own...
Read full article...