Hey guys!
Since no one seems to be coming up with new ideas for an affordable motion sim for HMDs it's up to me
I'm raffling one + shipping if you sign up for the kickstarter announcement on feelthree.com
The Feel Three is modular, so you can build it how you want it and add to it later, it's stylish, so you don't have to hide it in the garage, it's safe, since the moving parts are hidden, it's awesome because you can have a
huge
range of motion and it's going to be affordable enough so that everyone will have one. You can have a sim, or a sofa, and decide how big you need it.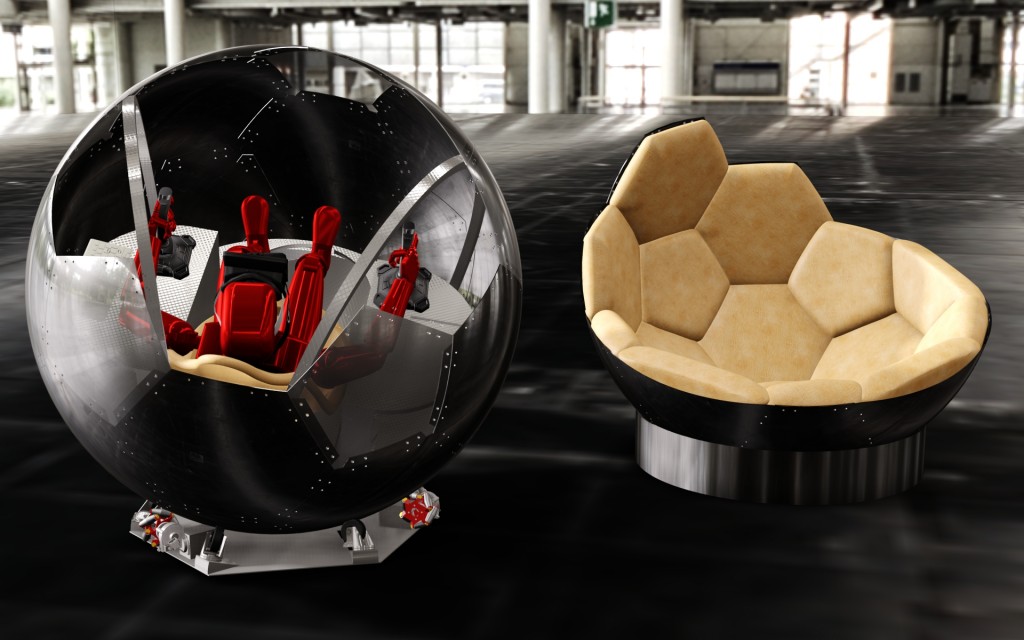 https://www.youtube.com/watch?v=J04cP97T590
The main components are aluminium plates that fit together in a large sphere, this rests on a base with several castors with omni directional mecanum wheels providing 3 degrees of freedom. A gyro in the 'cockpit' provides rotational and directional information so the Rift gyro is always 'level'.
https://www.youtube.com/watch?v=qa23W-HrzRE
I'm currently looking into getting the panels made and should be launching a kickstarter once I have a decent metal factory on board, either in the UK or China.
Once this is successful I'll be adding heave (up/down) as an optional extra to the base.
Head on over to
http://www.feelthree.com
for more info, pics and videos, and make sure you spread the word if you like the idea.
Cheers!