Looks like this MTBS thread is in the news again (indirectly). As long as we've got everyone's attention, let's put it to positive use: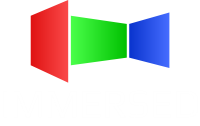 October 16-18, 2016 at the Ontario Science Centre. This is definitely the East Coast industry-building event for virtual reality, augmented reality, 3D and immersive technology. In addition to having a core professional conference (third year running), there are going to be over 8,000+ consumers going through our public exhibition trying out VR and learning about the science that goes into it. We want you all to be part of this. We haven't done something quite like this before, so all help appreciated.
Learn more here:
http://www.getimmersed.com
All interested speakers, sponsors, and exhibitors are encouraged to reach out. We have special discount programs available for early start-ups as well. This is going to be ambitious!
...now back to your regularly scheduled programming.
Regards,
Neil