We are surprised more people didn't report on this. It is perhaps the most important announcement to be made from GDC 2010!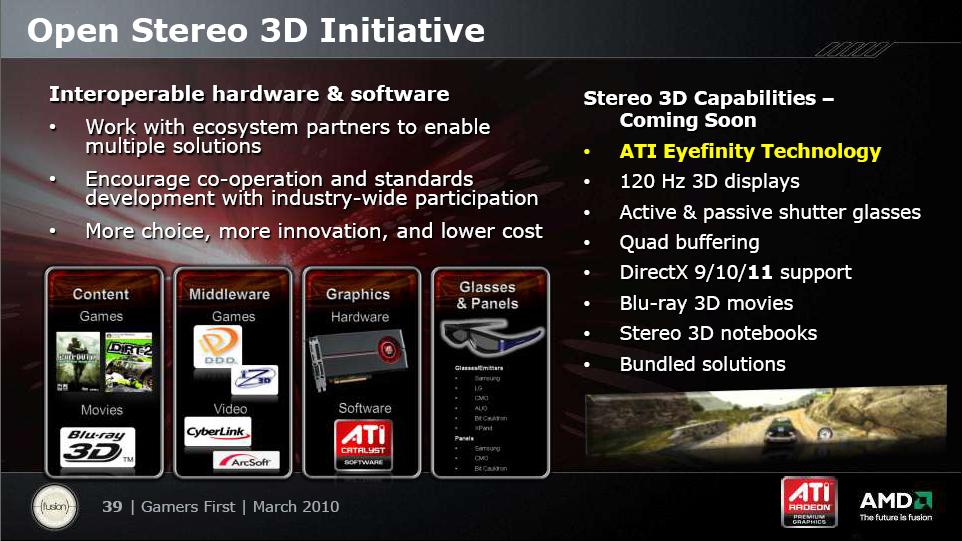 AMD has officially announced their plans and efforts to work towards industry-wide stereoscopic 3D support. Polarized solutions, shutter glasses, diverse S-3D driver options – AMD wants to back all of it. We will work to get more details, but this is a major paradigm shift for the industry. Will game developers want to sell their titles through one pair of glasses, or will they want to support all the solutions? What will S-3D customers ultimately want? Do game developer and customer wishes match up?
We shall see.
Congrats to Epic Games for implementing S-3D support in Unreal Engine 3 with NVIDIA's GeForce 3D Vision. It's a start.
Share your thoughts!
Regards,
Neil
Share your thoughts in our discussion forums.