Important Avatar News Update


Neil Schneider, CEO of MTBS, interviewed by CBC
We don't know how much will be kept and/or left on the cutting room floor. Maybe the piece won't make an appearance at all! However, we were honoured to be interviewed by the CBC to talk about the significance of the Avatar movie and video game. Airs tonight on "The National" at 9:00PM EST on CBC Newsworld.
For those unfamiliar, CBC Newsworld is Canada's national news station. We are told the segment will make an online appearance as well, so we will give you an update ASAP.
"Avatar: We shouldn't really be telling you this – but it's good" – guardian.co.uk home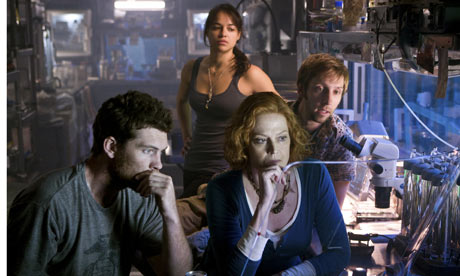 Speaking of Avatar, the first reviews of Avatar are out, and so far, it has earned credit for both its technical brilliance and endearing story.
"Twelve years after Titanic, which still stands as the all-time B.O. champ, Cameron delivers again with a film of universal appeal that just about everyone who ever goes to the movies will need to see." – Variety
"Bottom Line: A titanic entertainment — movie magic is back! A dozen years later, James Cameron has proven his point: He is king of the world." – Hollywood Reporter
MTBS' newswire is being updated with movie reviews as they come in!