Whoever says stereoscopic 3D gaming is "niche market" doesn't know what they are talking about.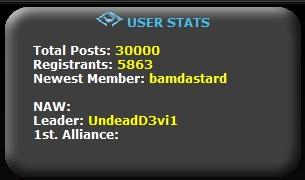 Credit goes to Ssiu, one of our veteran members, for capturing the moment. We'd like to thank MTBS' membership for making this possible. One day, we will look back at this and think "30,000 posts…that's so small compared to where we are today". Thanks again, and please keep up the good work!
Share your well wishes to fellow members in our discussion forums.