Several stories to share today!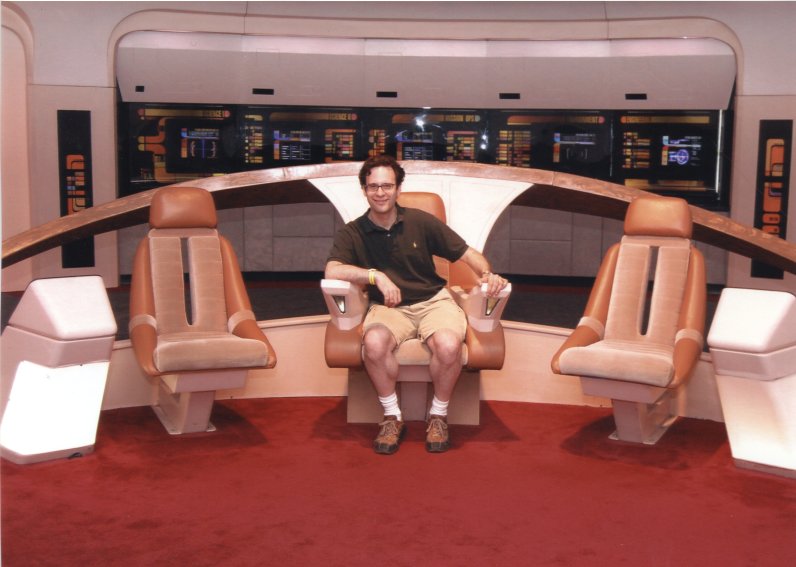 Neil Schneider on the S-3D Gaming Alliance's Flagship Bridge
First, we are very pleased to report that Neil Trevett, President of the Khronos Group and VP of Mobile Content for NVIDIA has joined The S-3D Gaming Alliance's (S3DGA) advisory board. The Khronos Group is the same organization responsible for setting several API standards including OpenGL, OpenGL ES, and OpenCL. For those unfamiliar, OpenGL is by far the largest API in existence today.
"There is a clear and growing interest in stereoscopic 3D gaming, and industry cooperation will help to drive adoption and maximize market opportunities for all involved. I am excited to be involved to help S3DGA become an effective forum to accelerate the availability of great stereoscopic 3D gaming for end users everywhere." – Neil Trevett, President of the Khronos Group and VP of Mobile Content, NVIDIA.
S3DGA's success in playing an active role in S-3D gaming standards will be dependent on structuring an environment where member IP is protected, S-3D gaming is viewed as an industry-wide movement, and the organization is not a pay to play scenario where voting power can be disproportionately purchased. Neil Trevett will be assisting our efforts to ensure things are structured properly, ethically, and efficiently.
"RealD pioneered today's digital 3D cinema and we are engaged with companies seeking to bring the same extraordinary 3D experience to gaming. S3DGA understands the unique benefits and challenges stereoscopic 3D gaming has to offer and we are excited to add our expertise and work together to open a new dimension in the gaming world," said Joshua Greer, President and Co-Founder of RealD.
We are also pleased to report that RealD has joined S3DGA. RealD is best known for their polarized S-3D technology used in modern 3D movie theaters, and they have developed a keen interest in the gaming markets as well. We are very honored to have them as a recognized member and look forward to their continued contributions to the gaming industry.
The first S3DGA meeting is taking place on September 17th at 5:30PM at the 3D Entertainment Summit. There is no expense to attend the meeting. RSVP'ed attendees qualify for a 25% summit discount when they use the S3DGA discount code. Space has reached near capacity, so please RSVP via members@s3dga.com as soon as possible.
For those of you dying of curiosity, the above picture was taken at a special Star Trek exhibit at the Franklin Institute in Philadelphia. Check out our Star Trek Experience review! This is very timely because it was just announced that Star Trek: DAC has been optimized for S-3D with NVIDIA's GeForce 3D Vision solution. We anticipate these optimizations will similarly benefit iZ3D and DDD options as well.
It's kind of a flat and deceivingly simple looking game based on the above XBOX footage, so it will be interesting to see how stereoscopic 3D adds to the excitement.
Finally, YuriyTheBest is back from DragonCon, and he made some history by being the first to record interviews at the show in stereoscopic 3D! Amazing! Share in the fun, and check these interviews out. Make sure you view the source pages too so you can view the movies in the correct S-3D format.

Princess Leia in S-3D, Dragoncon
Clearly, Yuriy was very excited to be at DragonCon! We think he has a thing for Princess Leia…but don't we all?