What a week we have had!
MTBS has some parting gifts for the weekend. First, check out this exclusive S-3D side by side trailer of Blitz Games Studios' Invincible Tiger: The Legend of Han Tao!
You can get all the HD side by side and S-3D visual options on the direct YouTube site. We will be making the actual files available in our downloads section later.

Fallout 3 Stereoscopic 3D Review
We know, we know! This game has been out for quite some time! Why are we reviewing this so late in the game? Read the review and find out for yourself. We think you will find the answers very interesting. There is an added surprise announcement in the review…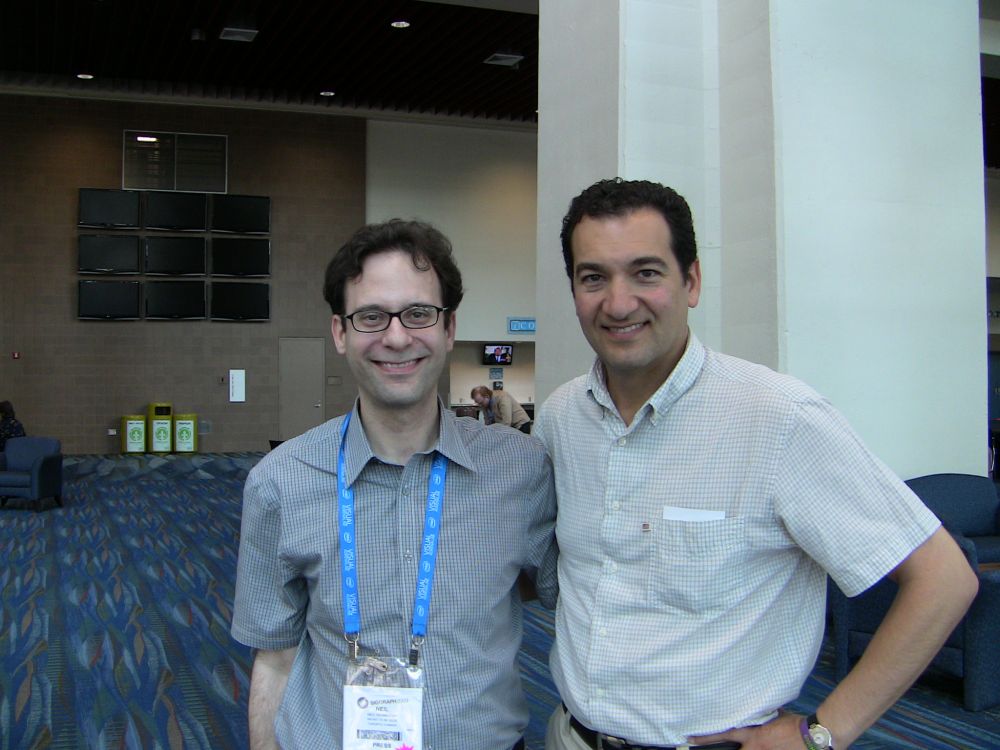 Neil Schneider, President of S3DGA (LEFT),
Habib Zargarpour, Senior Art Director, Electronic Arts
"When I saw Need for Speed SHIFT in stereoscopic 3D at SIGGRAPH, I was impressed. The audience was blown away by how well SHIFT's immersive cockpit was represented by the 3D tech, and we see a great future for S-3D in games. We need an industry-wide standard for S-3D gaming, and S3DGA has the drive and experience to push this forward. All developers and manufacturers should participate." – Habib Zargarpour, Senior Art Director, Electronic Arts Inc.
Cool! Read the full story! Make sure your favorite S-3D blog is covering this momentous event as it's not every day our industry gets such a rousing endorsement.
Last but not least, NVIDIA has put out 190.62 WHQL GeForce 3D Vision drivers. Share your results in our discussion forums.