We are encouraging members to share their pictures when they received their U-DECIDE Initiative prizes.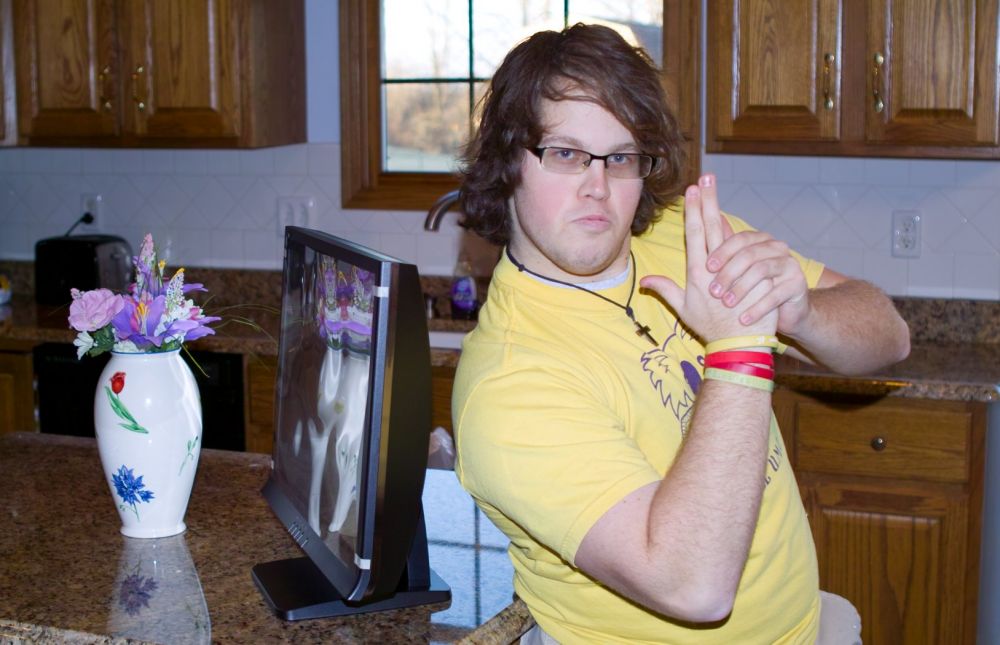 Matt Nosbisch, 1st of Two iZ3D Monitor Winners!
Now this is a man who takes his S-3D gaming very seriously! Enjoy the monitor!
Next, Neil Dodgson was recently announced as a new Co-Chair for the Stereoscopic Displays & Applications Conference. We are privileged to have him do some writing for MTBS by sharing his thoughts on their last event.
There is some big news in the works. We will keep you posted, of course!