"Spread the word. 3D Gaming on console is coming and we license the tech." – Andrew Oliver, CTO of Blitz Games Studios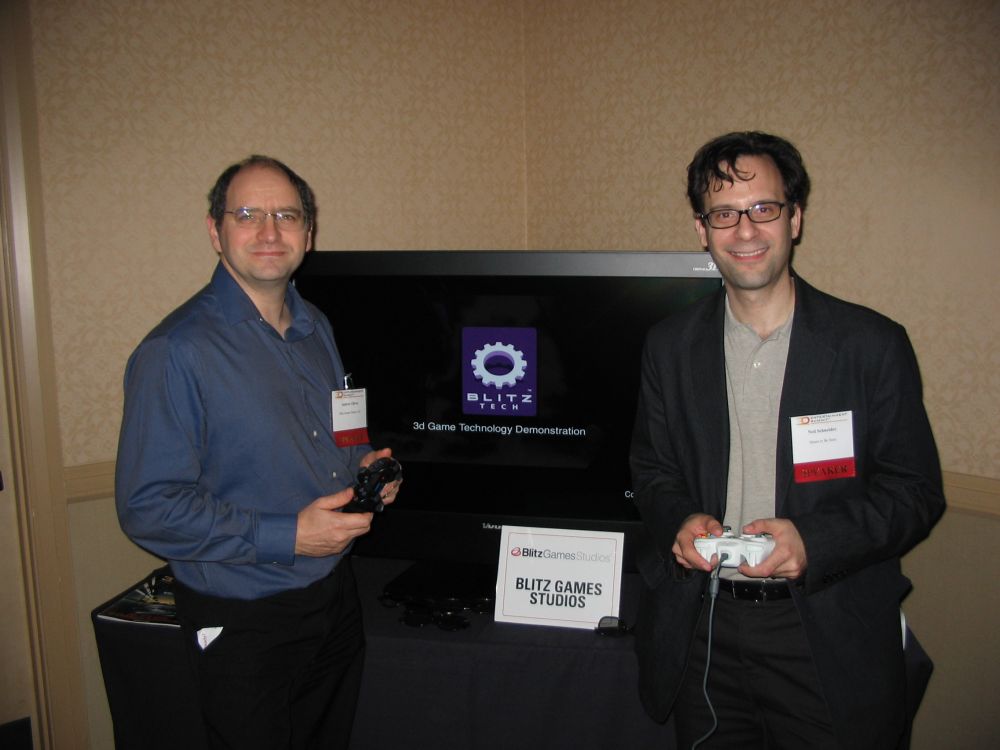 Andrew Oliver (left), Chief Technology Officer, Blitz Games Studios,
Neil Schneider, President & CEO of Meant to be Seen
I have received confirmation from Blitz Games Studios that Sony "fully intends" to support stereoscopic 3D gaming and Blu-ray 3D on the Sony Playstation 3 (PS3) in 2009. Blitz will of course be helping back this technology with their Blitz Tech engine.
The best part is console support will only need a bios upgrade to work, and we are told that the ability to add this capability via bios may be unique to Sony PS3 versus the other console solutions.
MTBS members! Share your thoughts in our forums! Also, in light of this impending console support, we created a special forum section for console gamers to get together and talk about their favorite games. It's not console specific, but it's a starting point until things get more formalized.
If you are a 3D manufacturer who wants to be added to the support list, please contact us via "Customer Service" to arrange media samples for the powers that be. Candidates include glasses manufacturers and display makers. Budget for at least two units.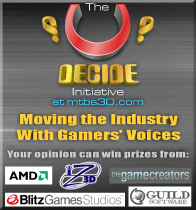 Speaking of 2009, we are just weeks away from completing The U-DECIDE Initiative! Complete the survey, and you can win one of nearly 60 prizes including iZ3D 3D monitors, ATI GPUs, and a wide selection of video games by Blitz Games Studios, The Game Creators, and Guild Software. The surveys close on January 1st, 2009, so time is running out!