MTBS is flying down to the 3D Film and Interactive Festival today!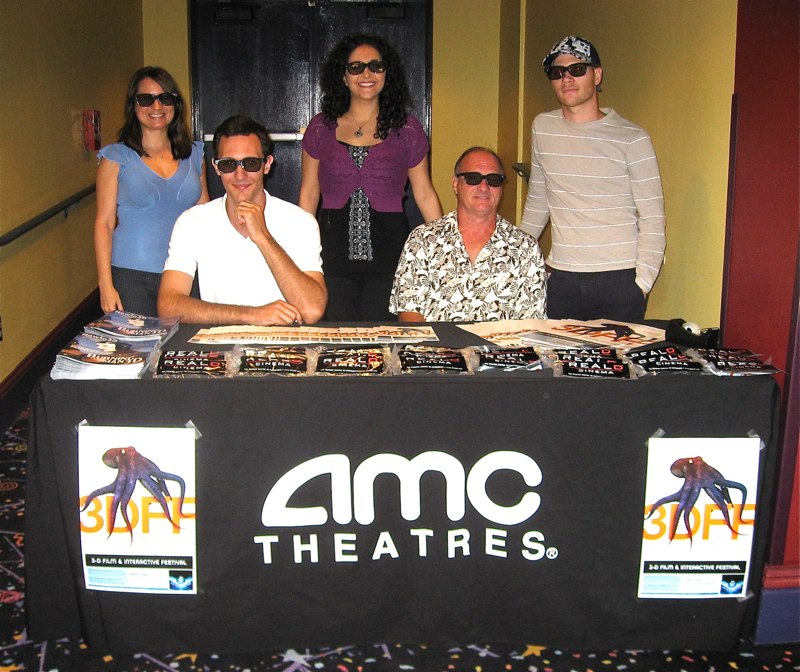 Some hard working 3D Film and Interactive Festival volunteers (click picture for gallery)
If all goes to plan, we are going to do some broadcasts from the event! MTBS will be present at the 3D Lounge from Friday to Sunday, and some of our favorite companies will be there including Dynamic Digital Depth (DDD), Samsung, Hyundai IT, JVC, Brain Paint, Vzillion, and iZ3D!
We are expecting to see some new things too, and will report back as best we can. We hope to see you there! The 3D Lounge takes places at the Hilton Cocoa Beach, and is getting launched with The Space Coast Party that takes place on Friday, October 17, from 8:00 p.m. –12:00 a.m. Nice!
Finally, Sensio tapped us on the shoulder to tell us about their latest deal with Doremi Cinema LLC. In particular, their Sensio codec technology is getting directly implemented into Doremi cinema servers so they can distribute live stereoscopic 3D content. Doremi already has an install base of 5,200 units in the US and other countries, and this is a good fit to help Sensio's efforts of showing live events in 3D movie theaters. The update is made possible through a remote software patch.