Midway sent me updated information on their upcoming title "Wheelman" featuring Vin Diesel. First, it's PC compatible which is a big plus. Second, I am crossing my fingers, but I think this is going to be a great stereoscopic 3D candidate if the game is rendered properly.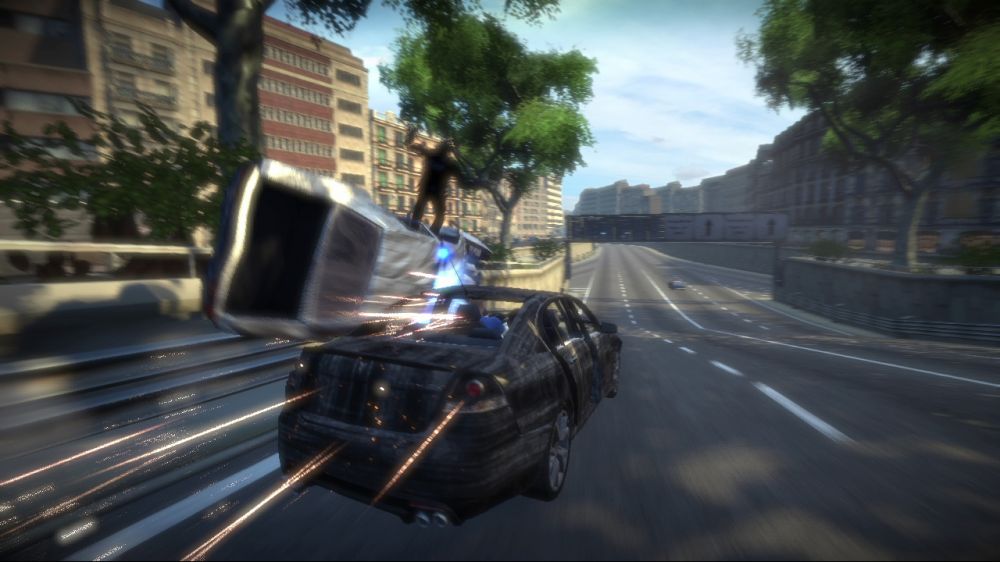 Your character is an undercover "Wheelman" which means you help gangsters get around the city safely. Crazy car chases, shooting bullets through windows, and jumping out of your car with guns blazing…guns, guns, guns! Ok, forget the guns. This is what I think is really cool. Remember Flatout 2 where you crash into things and stuff flies out at you? THIS is what I'm hoping to see in Wheelman!
My only concern is the change in environment from car to street and street to car may make for a bad change in camera angles, but if iZ3D's auto convergence feature works and/or NVIDIA has something similar and/or Midway renders the game properly, this will be a non-issue.
The game takes place in Barcelona, Spain, so expect a very scenic experience. I have some screenshots and their latest trailer is in the gallery HERE. Be warned, these are NOT stereoscopic 3D screen caps, but my hopes are high that Wheelman will translate well to the 3D screen. You can learn more about the game HERE.
Wheelman will be out in Fall, 2008.