Careful not to judge a book by its cover because Google's on their game with Cardboard and where they are actually going to go with this. MTBS interviewed Trevor Claiborne, Product Marketing Manager for Google Cardboard, and he tells all. How to get it, stuff being done to improve it, a vision of how good they want to make it…serious stuff! Check out the interview – lots of fun!
The next story is going to be followed up with an in-depth interview because Mary Spio is a true industry pioneer. Between joining the Air Force and inventing the digital distribution system of modern cinema, Mary Spio has seemingly done it all. Well, she still has plenty more to do it seems! As the CEO and Founder of Next Galaxy Corp, her latest project is new 4D audio headphones called CEEKARS.
Specifically designed for VR, as impressive as their 4D audio sounds, Next Galaxy Corp has taken it up a level still with haptics features around the ear for that extra ooomph (or booomph!).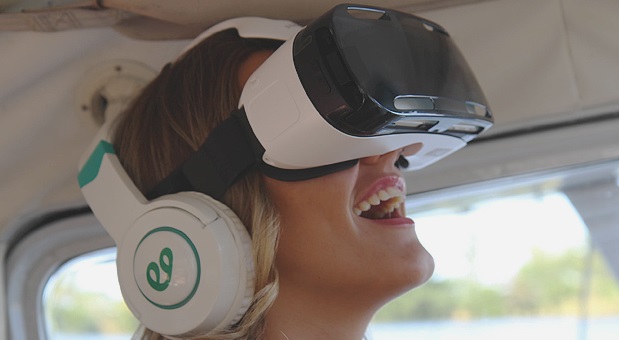 To help make this innovation a reality for everyone, they've just launched their Indiegogo campaign to raise a very reasonable $75,000 in crowdfunding.
They showed an early prototype at Immersed 2014, a more robust version at the B.I.G. Summit, and now they are taking it up yet another level for a developer kit release.
It's not just about the headphones! CEEKARS also includes an easy to use hand-controller that pairs well with Android devices including the Google Cardboard, Samsung Gear VR, and others coming to market.
It's just not about the technology, though. As a company, Next Galaxy has worked to push the industry forward by hosting the B.I.G. Summit in Miami Florida and they are proud members of The Immersive Technology Alliance. Most recently, Next Galaxy has been working with the Miami Children's Hospital to help save lives by developing virtual reality CPR training technology. Very exciting stuff!
So bid now, and help get this exciting technology off the ground.