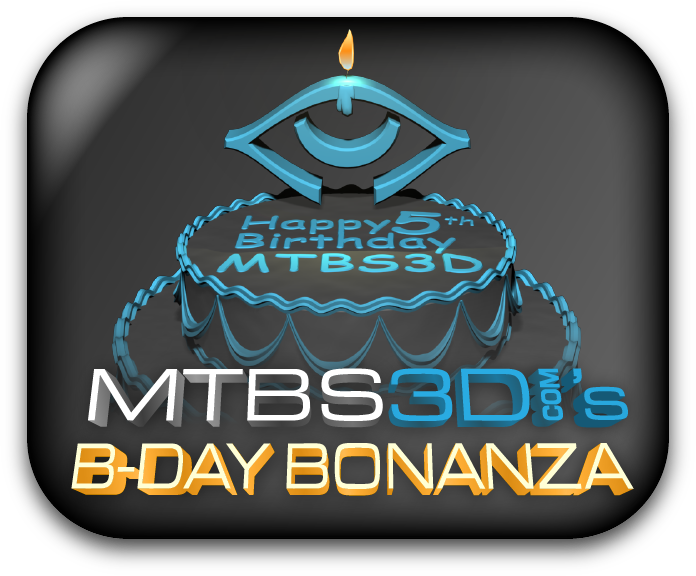 Enough talk! Meant to be Seen is proud to announce MTBS' Birthday Bonanza contest! There are OVER 40 prizes being given away, and there are unlimited opportunities to win. Whether you're a 2D gamer or a tenured stereoscopic 3D gamer, this promises to be a lot of fun, and no special skills are required to participate.
NOTE: There was a typo which suggested we sell private registration information. This is not the case, and the error was corrected.
It's very important to follow the detailed instructions, or you may run into problems. If members are having any difficulties entering the contest or with the website in general, be sure to email customerservice@mtbs3D.com so we can help you out. We hope you like what we've developed. Special thanks to Andres Hernandez, Cris Villalobos, Carol Warren, and all our prize sponsors for helping make this effort possible.