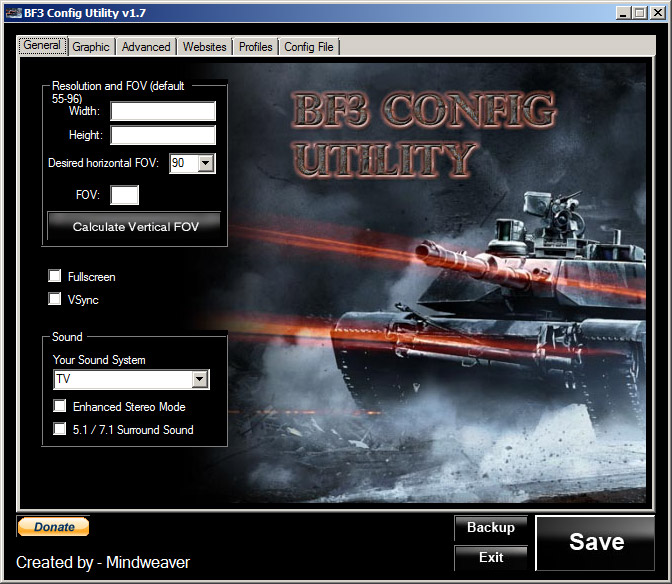 While the utility listed here is still a good find, the configuration adjustment doesn't actually do what we think it's supposed to do.  The "convergence" tweak is actually the adjustment for the game's separation levels, and there was clearly a snafu when DICE chose their stereoscopic 3D terminology in the config file.
Credit to 3DVision-Blog for spotting this!  We were very disappointed with our first run of Battlefield 3 in stereoscopic 3D because it had a depth-only experience, and seemed to be drab compared to what we grew to expect from its predecessor Battlefield Bad Company 2.  The good news is that there are indeed convergence controls hidden in the config file, but it's a pain to configure.
This utility provides a more convenient way of adjusting the convergence and getting the stereoscopic 3D experience you want.  Give it a try, and share your results in our forum.
One of our members has reported that some of his GameGrade3D submissions have gone missing, and we are trying to determine if this was caused by a bug, or a simple mishap with database editing.  We've only heard about this from one member so far, but if you are also experiencing this, please let us know in the GameGrade3D forums so we can trace down the problem.  It's helpful if you could tell us when you notice your submission had gone missing, and what you had been doing in GameGrade3D at the time.  It's also helpful to tell us when you last accessed GG3D.
Yes…we are still hard at work on MTBS' 2011 3D Buying Guide.  We are just getting everything edited, and hope to have it up within the next few hours.  A lot of work went into it, and we hope you like the way it turns out.