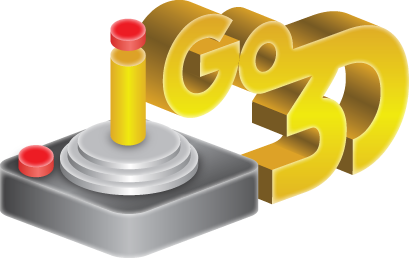 We have a busy week ahead!  The S-3D Gaming Alliance along with the iGO3D team are going to be doing a series of stereoscopic 3D exhibits this week.  The first is taking place at The X-Summit which is run by Interactive Ontario.
What promises to be a lot of fun, onsite demonstrations will feature console, PC, and mobile stereoscopic 3D gaming.  This will be followed by a series of presentations on Tuesday morning about the latest and greatest in stereoscopic 3D gaming research and developments.
Presentations will be made by Dr. Bill Kapralos, Assistant Professor in the Game Development and Entrepreneurship Program at the University of Ontario Institute of Technology, as well as Shane Parfitt, Product Manager for the Graphics Division at AMD (HD3D people!).
On Thursday, Neil Schneider will be presenting at Digifest Toronto, and will give a rundown of where things are, and where things are headed for stereoscopic 3D gaming.  Yes…there will be a big 3D demo there too!
Last but not least, GameGrade3D has been quietly updated and upgraded since its beta was launched last week.  We are very grateful for the positive feedback and ideas shared so far, and we will be able to draw up a list of the improvements made within the next few days.  Patience!  We see a lot of potential behind this, and it's just the beginning.