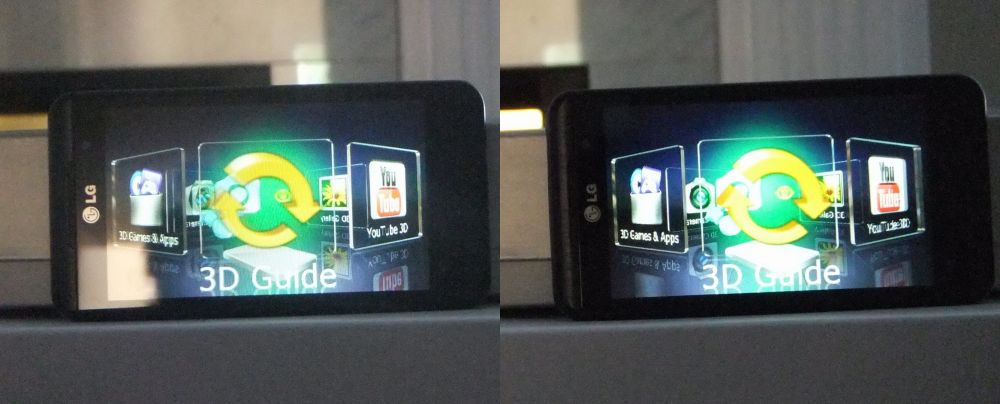 MTBS has been covering this for some time, though chances are good that LG will manage to take credit for the technology first.  As revealed in their press release, the LG Optimus 3D smartphone (and likely Thrill 4G) are going to get a firmware update in October that features 2D/3D conversion for video games.
However, let's be blunt – this isn't conversion.  Focused on games with OpenGL compatibility, their firmware update is more likely a stereoscopic 3D driver that captures the OpenGL API calls while the game is being played, and extrapolates a left/right view – similar to what is already done on PC with DDD, iZ3D, and Nvidia GeForce 3D Vision drivers.
The update will be rolled out in October, and will include profiles for fifty or so games.  However, it will work with varying success with other titles too, and gamers will be able to customize the settings accordingly with a generic profile.
In our opinion, the 3D quality will dramatically vary according to what is played.  Angry Birds, a 2D game with slingshot birds isn't an obvious fit…but Need For Speed SHIFT on mobile should be very cool.  One big question is whether it will be a true 3D rendering, or if they are going to use 2D+Depth to get the results.  Try as they might, smartphone graphics are still the far weaker and smaller sibbling to the PC world where S-3D drivers currently flourish.  Does the Optimus 3D have enough juice to make it work for the titles that really need it?  We'll have to wait and see!
It's interesting to point out that LG is filing its own patents for this driver solution, which suggests it isn't being supplied by a third party like DDD or Nvidia.  Given the long history of 3D drivers on PC, and rumblings that there are other S-3D drivers in the works on mobile, it's unclear if these patents would hold water.