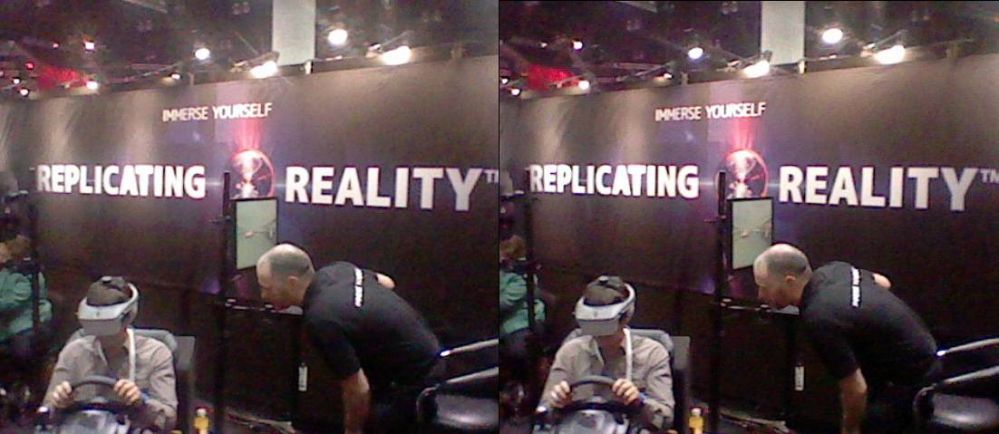 Two announcements today.  First, Kris Roberts has completed his coverage of E3 2011 with a series of exhibitors that feature 3D projection, head mounted displays, 2D/3D conversion, and more!  As a veteran game developer, Kris also shares his opinions about E3 as it is today, and what he would like to see next year.
The second announcement is iZ3D has put out their first release candidate of their 1.13 stereoscopic 3D drivers!  Here are the top fixes:
Presets for 15 new games
Hotkey OSD feature
Adjustable hotkeys for iZ3D Wizard, Hotkey OSD and FPS meter
iZ3D Shutter output added
Japanese Langauge support added
Render shadows in mono checkbox added
Swap L&R checkbox removed
120 Hz 3D Devices output now forces 120 Hz on all OS
Control Center NET Framework error fixed
Witcher 2 crash at startup is fixed
No stereo issue for Asian versions of Aion is fixed
Crash problem on AMD HD3D output is fixed
Dynamic shadows in Dirt 3 are fixed
Stereo screenshots from Dirt 3 in DX11 are now displaying correctly
Fable 3 interfaces is fixed
iZ3D also shared details of new bugs and problems they discovered with Nvidia GPUs and the latest round of GeForce drivers.  It's unclear if these issues are limited to their new shutter glasses implementation, or if it's right across the board and impacts all Nvidia GPU owners that use iZ3D drivers.  Please share your findings below!