We honestly hesitated reporting on this because…with the exception of certain members of our extended family…we can't get golf off the screen fast enough!  It's so intolerably boring!  Still, people love it – so who are we to judge?!?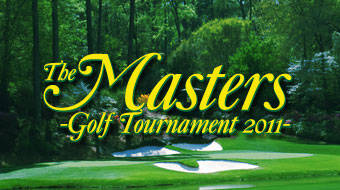 For those golf nuts out there looking for the best way to see greener pastures, the Masters Golf Tournament is again being broadcast in stereoscopic 3D.  Here are the instructions:
1. If you have an Nvidia GeForce 3D Vision setup, be sure to update to their latest 3D movie player and drivers.
2. Copy and past this URL to your video player: mms://a1980.l858434369.c8584.g.lm.akamaistream.net/D/1980/8584/v0001/reflector:34369
2. In the 3D Layout Settings, choose the "Over/Under" option, with the left image on top.
3. Make sure the Aspect Ratio is set to 16:9.
If you have anything but an Nvidia GeForce 3D Vision setup, our recommendation is to download and install Peter Wimmer's Stereoscopic 3D Player and use the same playback link.  The 3D layout and aspect ratio will be the same.  The player should support most if not all 3D HDTVs and displays.  For extended viewing, a small license fee may be required.
Tee-off begins at 5:30PM EST today.  Check your time zone to ensure you don't miss it…accidentally. ;=)
Friday, April 8 2011:          5:30 p.m. – 7:30 p.m. EST
Saturday, April 9 2011:     5:00 p.m. – 7:00 p.m. EST
Sunday, April 10 2011:      5:00 p.m. – 7:00 p.m. EST
Have a nice weekend, everyone!