As promised, our own Andres Hernandez (Cybereality) has a Nintendo 3DS unboxing video for everyone (cue the 50's stripper music)!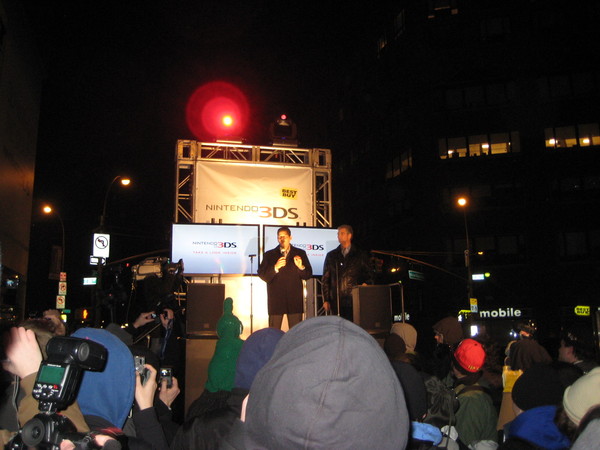 However, unlike those posers who are only now claiming to have a real interest in stereoscopic 3D gaming, Andres did it MTBS style with dual Creative Vado HD cameras.  Why dual?  To make the video in 3D of course!  This isn't James Cameron level work, but it's the thought that counts!
Andres also had the privilege of going to the Nintendo launch party.  It turns out that a cornerstone of Nintendo's marketing spin is their glasses-free technology.  For example, during the launch party, everyone was given anaglyph glasses.  After a countdown to the launch, the President of Nintendo of America told the audience that the age of 3D glasses was over, and everyone threw their glasses up in the air.
Nintendo 3DS Launch Event
(Not Sourced From MTBS)
While this is true of mobile 3D gaming solutions, it's unlikely that Nintendo's half resolution fixed position methodology would translate as well to big 3D HDTV screens or PC desktop displays.