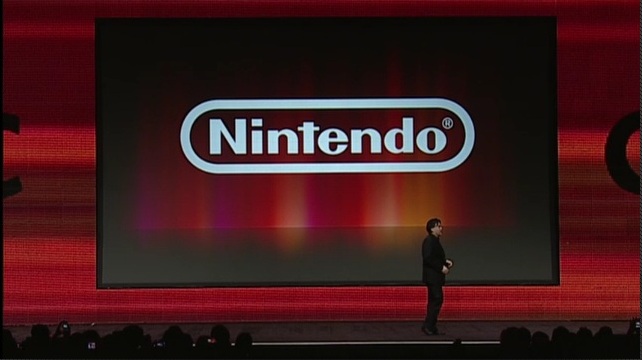 Yesterday, MTBS enjoyed watching Satoru Iwata, President of Nintendo, do his keynote address at GDC 2011.  Kris Roberts will share his own views on what transpired shortly, but here are some summary points.
While we will be the first to tell you that we are most excited about Nintendo's portable 3D display and gaming content, it's the nature of the product that could be the 3DS' strongest selling point.  Highest on the list is its network connectivity.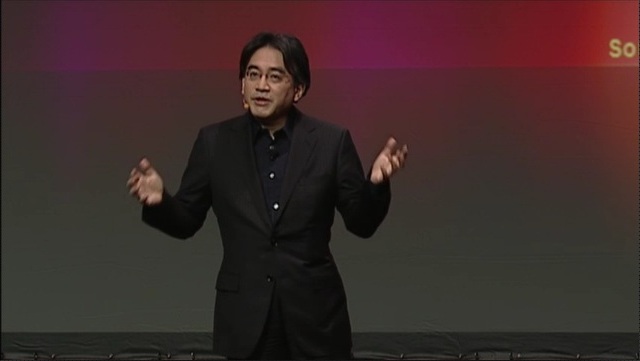 Satoru explained that the Nintendo 3DS will have its own dedicated wireless network for the purposes of downloading new games, playing socially and competitively with others, and receiving what Nintendo calls "passive content".  It's still unclear what this passive content will be, but the general idea is that as people carry their 3DS with them, it will download updates and surprises along the way.  Satoru joked that his employees roam around the office during work hours with their 3DS's trying to pick up new content, and he can't scold them…because he does it too!
To help make this network possible, Nintendo has formed a business relationship with AT&T to offer 10,000 Nintendo 3DS hotspots.  It's unclear if there will be a membership fee for this benefit.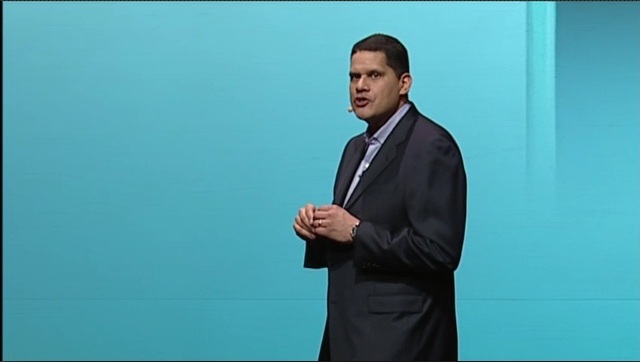 Reggie Fils-Aime, President and COO of Nintendo America also made an appearance.  In addition to downloading video games, Reggie explained that 3DS players will be able to stream their favourite movies from Netflix.  In fact, users will be able to start watching a movie on a full sized HDTV, pause it, and continue where they left off while they are on the go!
Both speakers put a strong focus on 3D throughout the presentation.  Satoru explained that in addition to offering visual benefits, it will make their games more effective by offering proper spatial cues.  For example, while jumping from one virtual block to the next in Super Mario, it used to be difficult to judge distance and speed.  With stereoscopic 3D, gamers have the information they need to do this properly.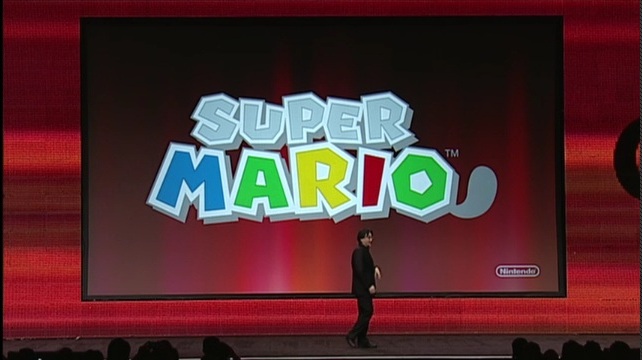 Nintendo is also planning to offer a "short form" 3D video service.  The details were sketchy, but it strikes us as a pseudo 3D YouTube service with content that is selected by Nintendo according to your personal tastes.  We'll have to see how this turns out.  Reggie hinted that 3D video recording is something Nintendo is seriously investigating in a future update.
What about all those competing 3D mobile devices you ask?  Satoru didn't acknowledge the threat of competition like tablets and smartphones, but he did express concern that the sheer number of mobile games at next to nothing prices can undermine the entire industry.  The overflow of cheap games makes it difficult for quality titles to get the needed exposure to stand out and be as profitable as they could or should be.  It was staggering when he shared the statistic that 92% of mobile game downloads are free.
More to come, so share your thoughts!