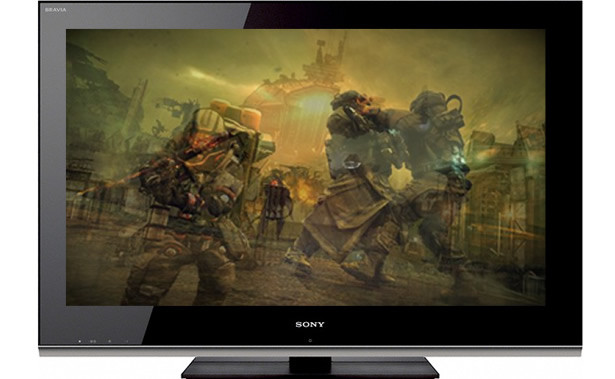 According to Pocket Lint, Sony's stereoscopic 3D team demonstrated a television that allows users to have two distinct game views simultaneously depending on where they are sitting.  In other words, a gamer on the left side of the TV would get his own gaming experience, and a gamer on the right side of the TV would also get their own gaming experience – each not being able to see the other's view.  If your are sitting in the dead center, you usee both viewpoints simultaneously.
The first time MTBS saw this was with 3D glasses at CES 2007 on a Samsung DLP 3D HDTV (not on PS3, mind you).  What is interesting is that this appears to be location specific – not glasses specific.  We would be interested to learn if this was an auto-stereoscopic 3D setup which would explain the sensitivity to viewer placement, or if the TV somehow determines the viewing angle according to which 3D glasses emitters are being used.  Maybe there is a third option?
As long as we are talking about Sony, the above is a 3D side by side picture we got from CES 2011 through the Sony Bravia glasses.  The camera doesn't do the television justice, but it's a good indicator of things to come.