Eizo has announced the impending release of the DuraVision FDF2301–3D 23″ auto-stereoscopic 3D monitor.  Targeted for the professional markets, this unit promises a 1920X1080P glasses-free experience.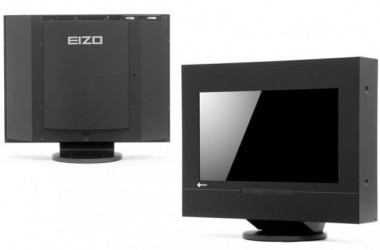 Yes, it's clunky looking and is reported to weigh over 16 kilgrams, but based on
the original press release
, we think this could be a bit more than elaborate than the other glasses-free solutions in the market.
If we are reading the press release correctly, it's not "barrier" or "lenticular" based.  Barrier and lenticular options require reductions in screen resolution and limit their applications.  While Eizo was a bit cryptic in their description, MTBS theorizes (yes, this is only an educated guess) that their solution is going to actually be a full 1080P per eye without the need for an LCD panel with double the normal resolution (to compensate for barrier and lenticular limitations).
Any guesses on how this will be accomplished?  Share your thoughts below!