Nielson has received some headline space by putting out a study of what consumers think of 3D.  Here are their key findings:
57% of viewers thought that 3D television made them feel like they were "part of the action", and 48% described 3D as making them feel more engaged with what they were watching.  Almost half of the consumers studied (47%) said that 3D television would encourage them to watch programs they normally wouldn't.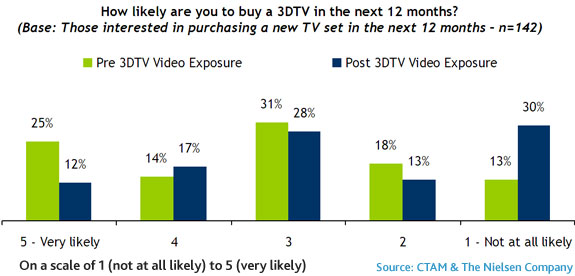 Unfortunately, this is the graph that is getting the most headline space!
Check out our analysis of the Nielson 3D study.  We think the results make sense given the testing environment, probable choice of content, and results from other studies.