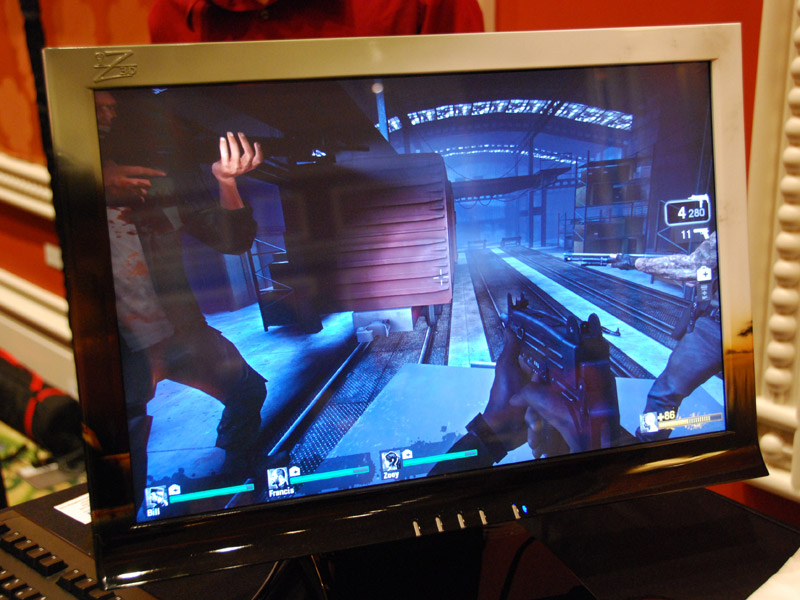 iZ3D has formalized their new company direction.  Below is the official word from Vadim Asadov, CTO for iZ3D LLC:
Friends of iZ3D,
Twelve years ago Neurok LLC (Russia) started a 3D project. Since then we followed our optimistic visions about 3D and attempted to influence the development of the barely noticeable 3D market. As any evolution, the 3D evolution had to overcome many hurdles with proactive actions to economic changes and to shifting market demands.
In 2003 Neurok Optics, LLC (USA), the predecessor if iZ3D, Inc., released a glasses-free auto-stereoscopic 3D display that was based on an integrated neural network algorithm. We found that the neural network algorithm replicates nature with its 3D effects but it lacked the "wow" effects of 3D pop-out and appreciable in-screen depth.
As Neurok Optics, LLC (USA) we changed our 3D approach to polarization based 3D with passive glasses. It was in 2005 when iTron was born and presented at Siggraph with focus on corporate and professional customers.
However, 3D games and the gamers market redirected our focus to end users. With it iZ3D was established and iZ3D monitor – first 3D monitor for gamers – was introduced in 2007. In parallel we started driver development to coincide with the iZ3D market entry. To broaden the base for a 3D market expansion, iZ3D decided to support more than its dual panel 3D technology – iZ3D developed drivers for all other 3D technologies and for multiple 3D outputs.
With today's market featuring various 3D solutions – iZ3D, Inc. recognized the opportunity for enabling software in support of those different 3D solutions. Therefore iZ3D, Inc. is now focusing on 3D enabling software in support of the 3D hardware providers and end-users. With concentrating its efforts on becoming successful in the 3D software market segment, iZ3D, Inc. decided to phase out of the 3D hardware business and cease selling iZ3D monitors at the end of August 2010.
As you are well aware, we appreciate your purchasing choice of the iZ3D monitor and value your loyalty to our company's products. Of course, we will continue to support the iZ3D display format and we assure the support of all iZ3D monitor owners. Therefore we encourage you to contact us, just as before, with your support needs. We are always here and we will continue to be responsive to your contacts and comments.
—-
Share your thoughts below!