Many have noticed that MTBS has been posting stereoscopic 3D pictures for some time, and we credit this to Fujifilm's 3D camera.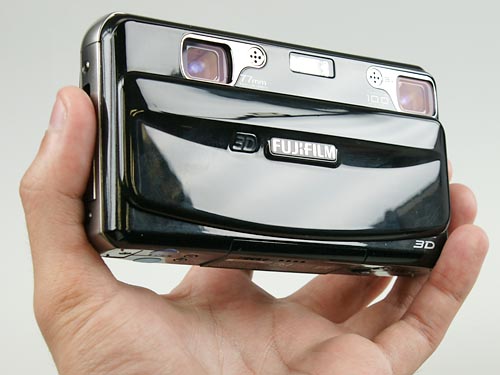 We are pleased to see that they have released a new firmware update that enables 16:9 picture taking, versus the current 4:3 limitation.  Please download the updated firmware and share your results below.
Unfortunately, we do have a caveat to report.  Our camera was imported from Japan, and when we run the update on our machine, we get instant "I/O" errors that prevent the installation from taking place.  If other members are in the same boat, please share your results and solutions below.  Maybe there is a Japanese firmware update link somewhere?  All help appreciated!
UPDATED!  For us, the solution was to copy the firmware DAT file directly to the root directory of the camera's SD card with a card reader.  After powering on the camera while pressing the "Display/Back" button, the firmware update was then able to proceed.  This is not an official procedure, so please use at your own risk.
If anyone is interested, there is a small Fuji enthusiasts group on Yahoo.  It was great for finding solutions like this.