With Internet Explorer 8 on MS Windows XP, each time I start it and type the address of the site :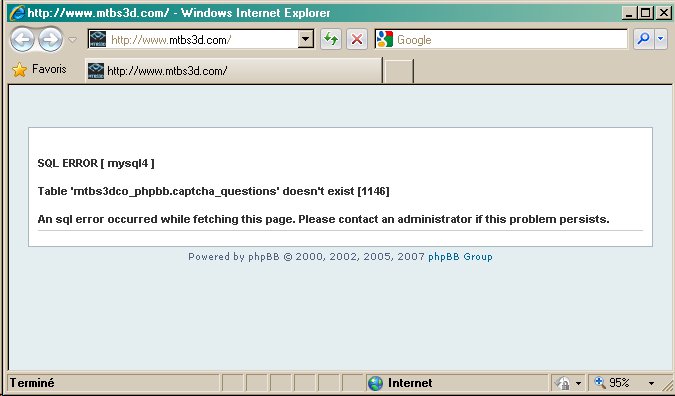 When I refresh the page, the error is gone and the site is correctly displayed. I had this error last week with Chrome 9 but it has not been the case anymore for a few days, without having to change anything in its configuration.
With Internet Explorer 8, tried this :
- removed temporary files -> no change
- removed cookies -> problem fixed.
Didn't want to use CCleaner since I don't like the idea of a program messing with my data without having any control about what it's really doing in the background. And its GUI is pretty awkward and totally uninformative too.