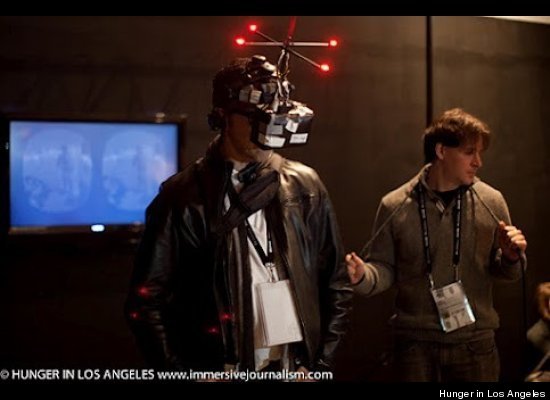 http://www.huffingtonpost.com/2012/01/3 ... ml#s648675
The eagle eyed among you may recognize the HMD they used!
I lent my PR4 to this project, after fixing a few of the flaws that Cyberreality encountered in his time with the unit. Thanks Cyber, without you, people would not have had as fun of an experience!
I will post some more pictures (We have thousands, literally) when the media people get them to me, but man was it fun. I got to go to Sundance film festival to make sure everything operated well, and the reactions we got from people were amazing. Over 600 people went through the 6 minute long simulation, and we had some people crying, going into shock, etc. Only a handful of people got cybersick, but none of them were seriously affected. Shows how good VR can be these days! Not a single person came out unimpressed.
Figured you guys would find this interesting, there will probably be more media coverage, most people are only just now getting home from Sundance. We got nearly 200 people to take an exit survey about the experience, and the results I saw were pretty interesting; Only a few people had significant experience with virtual reality systems, but almost every single one of those people was almost instantly spending their time jumping, crouching, lying down, and running back and fourth across the large area we had set up. Got to the point where you could tell they were VR people before they even filled out the survey!