LG Optimus 4X HD, 3D Max Boast Lean Design: MWC
By Nathan Eddy
Following in the footsteps of last year's glasses-free 3D smartphone, LG unveiled the Optimus 3D Max with 3D technology and a sleeker design.
BARCELONA, Spain—Handset maker LG unveiled its first quad-core processor smartphone, the LG Optimus 4X HD, which combines Nvidia's latest 1.5GHz Tegra 3 CPU with a True HD IPS display. The Tegra 3 is a 4-plus-1 quad-core mobile processor designed for high-level multimedia performance but utilizes a fifth battery saver core to handle less demanding tasks such as active standby and music playback.
Read the whole story
here.
Read full article...
_________________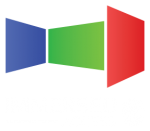 - Non-profit, non-partisan.
- Features user contributed education sessions, blogs, and content.
- Safe to interact, registration requires formal non-disclosure agreement. Membership list is equally confidential.
- Open to all except press. People can join as individuals or companies.
- People say the industry needs to get together and learn from one another.
This is our chance.