Nvidia just tapped our shoulder to tell us about their new mobile road map featuring the next generation of Tegra called Kal-El.  In addition to being touted as the first quad-core mobile CPU, it also features a 12 core GPU.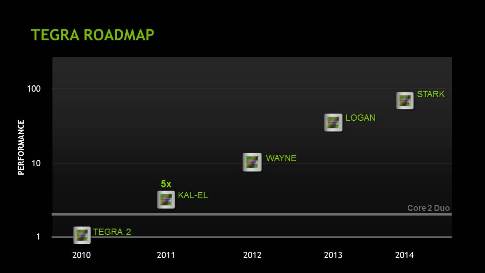 Their demo at Barcelona's Mobile World Congress included 2560 X 1600 playback, and promises enough power to drive displays as large as 10.1 inches at 300 DPI.
Read full article...