Dear Commercial Member,
Feel free to join and participate with the mtbs3D.com forums as a fellow gamer or immersive technology user. We do have some simple rules that must be followed.
mtbs3D.com is made possible by a personal investment of time and money, as well as the countless contributions of several volunteers. If the intention of posting on our forums is solely to promote a product, a website, or a service - please don't. It's unfortunate, but we have even had cases where companies pretend to be customers so they can undermine their competitors on our forums. This is in poor taste, it's unacceptable, and is not what MTBS is about.
Interested parties are welcome to review our
sponsorship opportunities
and contact us directly if the interest is there. Until that time, please refrain from including promotional signatures and soliciting our members. We are open to additional relationship ideas as well, and all parties should contact the administrators privately to determine the best course of action.
Regardless, if you have a direct interest in immersive technology, you are encouraged to join the non-profit
Immersive Technology Alliance
. In some cases, membership includes mtbs3D.com promotional benefits.
Best wishes, and welcome to the mtbs3D.com forums.
Regards,
Neil Schneider, President & CEO
Meant to be Seen
_________________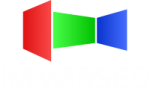 - Nov. 23 & 24, 2014. Toronto, Ontario, Canada
- First major East Coast conference for immersive technologies like VR, AR, 3D, and more.
- Use "ImmerseMe" discount code to take $75 off registration (limited time, availability).
- Non-profit, government backed (Canada Media Fund, Ontario Centres of Excellence)