Microsoft 3D desktop with Kinect concept revealed
Get ready for your jaw to drop
By Marc Chacksfield
Microsoft may be currently prepping Windows 8
http://www.techradar.com/news/software/operating-systems/hands-on-windows-8-review-1025259
for the world, but it has still found time to allow all of us a peak at what is to come in the near future, showing off a 3D desktop concept which uses Kinect functionality.
Shown off at its TechForum, the bods at Microsoft Research explained that the 3D-enabled desktop uses a see-through Samsung OLED screen and a Kinect sensor – combined they create a virtual desktop that can be controlled by swipes and gestures.
Read the whole story
here.
Read full article...
_________________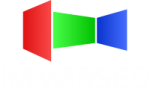 - Nov. 23 & 24, 2014. Toronto, Ontario, Canada
- First major East Coast conference for immersive technologies like VR, AR, 3D, and more.
- Use "gettingimmersed" discount code to take $200 off registration (limited time, availability).
- Non-profit, government backed (Canada Media Fund, Ontario Centres of Excellence)