Hi guys. I really need your help here. I've bought 3 of these glasses from Ebay. I am trying to make them work with the Edimensional dongle. I've bought 2 new CR2032 batteries. What i do is this:
1) Connect my Edimensional dongle to my PC
2) Connect my DLP Projector to the dongle
3) Connect the Infrared transmitter to the DIN-3 output on the dongle
4) Run the ED Activator on Page Flipping mode
When i connect the wired glasses via the 3.5mm connector, those work perfectly and i can watch 3D movies flawlessly. That means that my setup works perfectly. I tested the emitter. I have two of them. One says ELSA on it, the other nothing, but they do look exactly the same! When the ED Activator runs, the emitter works and i can see that if i place my digital camera in front of the emitter which shows 2 purple lights (this is the infrared beam). The ELSA glasses have a switch which powers on when the glasses arms are unfolded. NONE of the 3 glasses works. Do you have any idea on what is happening? Has anyone tested this?
The glasses are these: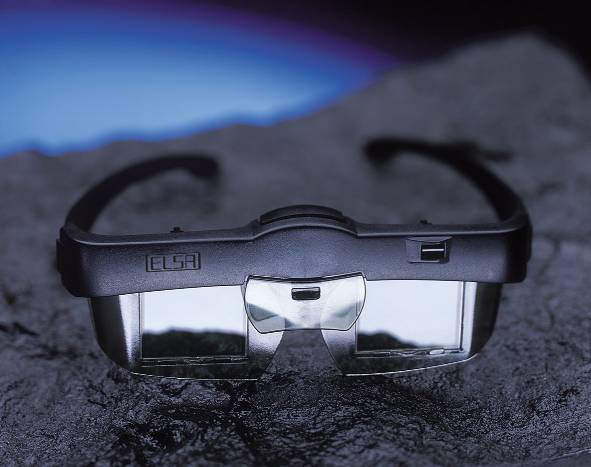 The emitter is this one: