Finally got our hands on it! Finally!
Check out the review and share your thoughts.
http://www.mtbs3d.com/cgi-bin/game_revi ... news_id=66
More news in a few hours! Uploading, uploading, uploading...
Regards,
Neil
_________________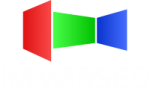 - First major East Coast conference for immersive technologies like VR, AR, 3D, and more.
- Non-profit, government backed (Canada Media Fund, Ontario Centres of Excellence)
- IT HAPPENED, and it was AMAZING!