Finally got our hands on it! Finally!
Check out the review and share your thoughts.
http://www.mtbs3d.com/cgi-bin/game_revi ... news_id=66
More news in a few hours! Uploading, uploading, uploading...
Regards,
Neil
_________________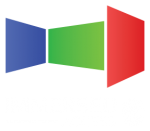 - Non-profit, non-partisan.
- Features user contributed education sessions, blogs, and content.
- Safe to interact, registration requires formal non-disclosure agreement. Membership list is equally confidential.
- Open to all except press. People can join as individuals or companies.
- People say the industry needs to get together and learn from one another.
This is our chance.