By Kris Roberts
Introduction
AMD
Nvidia
RealD
Sony
Sega
Konami
Warner Brothers

Introduction
As a professional game developer, I have been attending E3 since 1999.  Back then it was mostly PlayStation and Nintendo 64 games with the Dreamcast as the hot new "Next Generation" console.  The technology and production value for games has changed a lot since then, but when I stand back and look at it, the E3 spectacle has been surprisingly consistent over the years.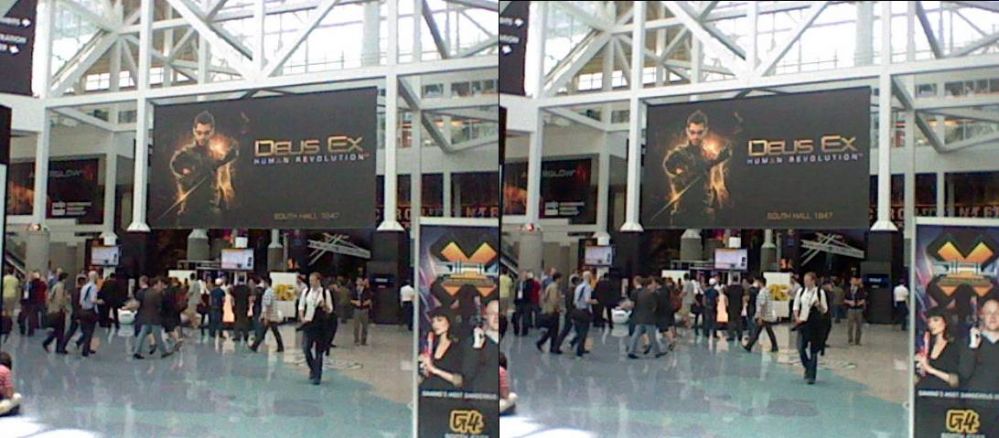 This year's show was very well attended, and it's as much of a sensory overload experience as it ever was.  While it was way too easy to get overwhelmed at E3, I've tried to find as much 3D stuff I could.  Before you read this article, I know the pictures suck!  I decided to try something fun this time around and use the Nintendo 3DS to get the conference pictures.  I'm afraid that in this case, 2D picture taking still rules until I get a better 3D camera.
Read full article...