3D Angel Eyes (Moderator)

Joined: Wed Dec 31, 1969 6:00 pm
Posts: 4176
BenQ XL2420TX Review Up!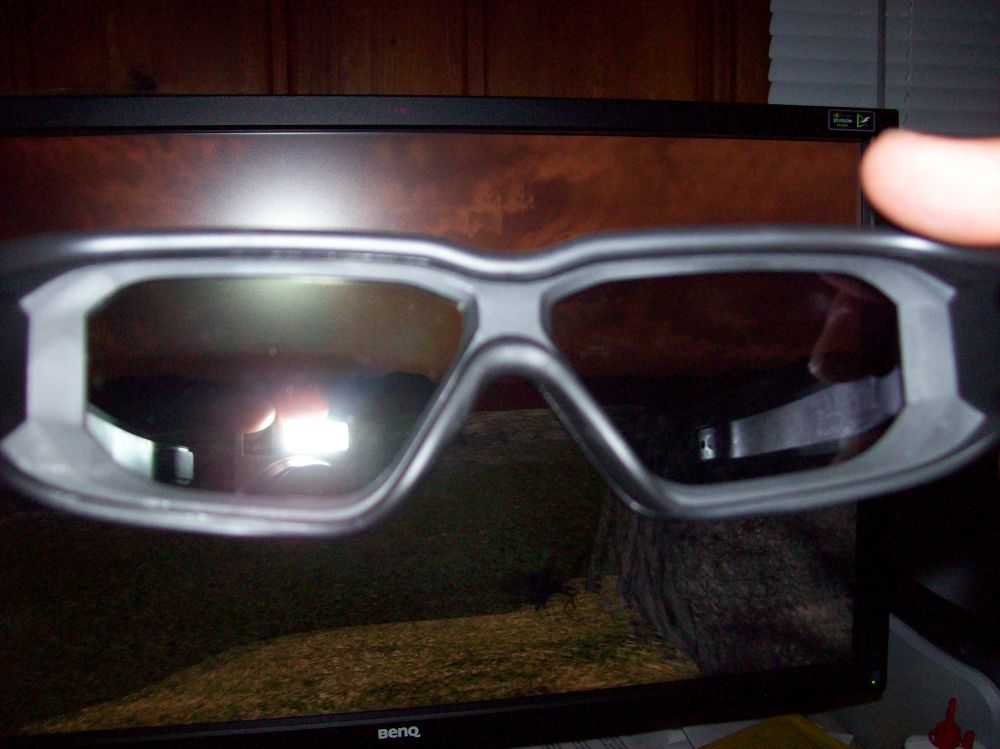 This is one of the
best hardware reviews
we received for MTBS' Birthday Bonanza contest.  Michael Grisinger (NumberSix) puts the BenQ XL2420TX through its 3D paces.  Branded as an Nvidia 3D Vision monitor, Michael not only gives a clear run-through of what stereoscopic 3D gamers can expect from this display, he gives us a good look at the customer service experience attached to it.
Thanks Michael for some great work!
Read full article...
_________________
There will be blood. Crappy VR Blood that is!
GameGradeVR
Love it or hate it, the scores always add up the same way!
Binocular Vision CONFIRMED!

Joined: Sat Dec 13, 2008 9:23 am
Posts: 234
Location: Ahmedabad//INDIA
Nice Review!
Though Not covered games which are MENT FOR 3D VISION? Do you see 3D as productive add on or just a novelty distraction?
My personal experince was though in passive monitor i don like interleaved lines i actually played titles from start to end in 3D
This was sadly not case with ACTIVE 3D as i use to see my favourite game in 3D for few minutes then remove glasses and start playing as i use to.so surely cost effectiveness is case but truly for long term viewing comfort also my vote will go to passive system!!!
One Eyed Hopeful

Joined: Wed Jul 13, 2011 9:12 am
Posts: 17
Dilip:

My favorite title for 3d, iRacing, simply does not work with DDD or iZ3D drivers, so I didn't go for the passive solution. I was impressed with passive 3d in side-by-side TV viewing in stores, though, and if I get a 3d TV, it'll be a passive set.

I think the useful/novelty question differs by genre. In LOTRO, I use 3d about half the time, although usually it's the longer sessions where I'll use it.

In iRacing, I always, 100%, use it for every race, including today's full-length Indy 500 (yep, all 200 laps) and my bi-weekly 90-minute Continental Sports Car Endurance Series league races. I will never enter an online race without 3d glasses; it's saved me from countless incidents and allows me to race closer, faster, and safer. Maybe that helps with the issue of whether active glasses cause fatigue; these don't.

For FPS gaming, I don't use 3d for twitch gaming (e.g., Team Fortress) but I do use 3d for more deliberately paced (e.g., Portal/Portal 2, Deus Ex) FPS style games.

Again, this review was not intended to spark some sort of debate over active, passive, 3d headsets, autosteroscopy, or whatever other tech lurks out there. It's just a review of this particular monitor and my experience with it.
Binocular Vision CONFIRMED!

Joined: Sat Dec 13, 2008 9:23 am
Posts: 234
Location: Ahmedabad//INDIA
Thanks for frank response

Ok i was also not intended that way the thing i wish to know that do people actually adopt 3D in their full gaming time when they use active system

Again good to know that it adds to advantage