Hi Guys!
DDD updated their Tridef Ignition drivers again. The full package is here:
http://www.tridef.com/download/TriDef-3D-4.2.html
For me, this version became buggy for games that used to work. Star Trek DAC and NFS SHIFT are examples. It is possible that it's my hardware that is acting up, and DDD is investigating this. Are you guys getting different compatibility results with this version?
Regards,
Neil
_________________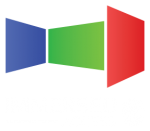 - Non-profit, non-partisan.
- Features user contributed education sessions, blogs, and content.
- Safe to interact, registration requires formal non-disclosure agreement. Membership list is equally confidential.
- Open to all except press. People can join as individuals or companies.
- People say the industry needs to get together and learn from one another.
This is our chance.