New features:
1. Head Tracking with webcam.
2. Need For Speed SHIFT Profile
3. Above/Below mode (for movie capture with FRAPS, and conversion via Stereo Movie Maker).
Tridef Ignition 4.1 Drivers
Share your thoughts and findings!
Regards,
Neil
_________________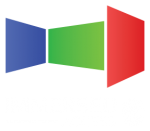 - Non-profit, non-partisan.
- Features user contributed education sessions, blogs, and content.
- Safe to interact, registration requires formal non-disclosure agreement. Membership list is equally confidential.
- Open to all except press. People can join as individuals or companies.
- People say the industry needs to get together and learn from one another.
This is our chance.