Hello everyone,
Feel free to post game profiles and gaming experiences with DDD Tridef Ignition drivers. Please feel free to download a
free trial
of their software. These drivers are best suited for interlaced and DLP checkerboard solutions, and additional output options are in the works.
Regards,
Neil
_________________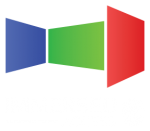 - Non-profit, non-partisan.
- Features user contributed education sessions, blogs, and content.
- Safe to interact, registration requires formal non-disclosure agreement. Membership list is equally confidential.
- Open to all except press. People can join as individuals or companies.
- People say the industry needs to get together and learn from one another.
This is our chance.